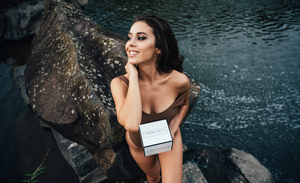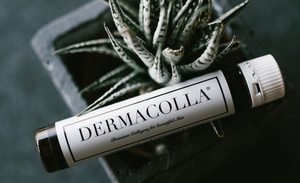 DERMACOLLA is a premium Nutri cosmetic product in the form of a drinking ampoule with collagen peptides
ADVANTAGES OF DERMACOLLA
INNOVATIVE REJUVENATING QUALITIES FOR THE RECOVERY AND RESTORATION OF THE BODY!
Action from inside is more powerful than external means
The impact of the care product on the skin is more effective than any external means because it gets into its deepest layers from the inside. These layers are responsible for its elasticity and resilience. In addition, the care product has a complex rejuvenating effect on the whole body.
German quality
Dermacolla was developed and made in Germany and quickly became a leader in the European market. The unique formula of Dermacolla was reinforced with a record quantity of collagen and hyaluronic acid in 2021.
Dermacolla Sport
It is a unique composition of useful substances and vitamins that create an ideal cocktail for the recovery and rehabilitation of the whole body and fill it with all necessary elements for sports activities.
Important for athletes and active people

Collagen plays crucial role for athletes:
it has a direct impact on the strengthening and regeneration of cartilage tissue and bones;
sufficient quantity of collagen in the body significantly reduces the risk of injuries;
it prevents cartilage tissue depletion;
it improves the elasticity of ligaments, muscles, and tendons.
It replaces shelves of creams, masks, and other means
The unique formula of Dermacolla Beauty has a powerful and complex impact on the skin "from head to toe," hair, nails, etc. Besides that, it may be even considered a painless alternative to "beauty injections".
Do you have some questions for us?